Blog
Join Bali's Biggest Cleanup Event !
January 31, 2020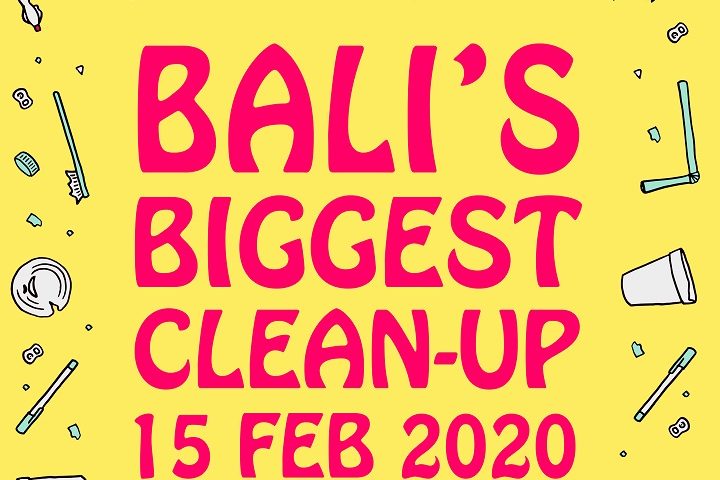 What's This Bali Cleanup Event?
It's time to say "Enough is Enough!".
Let's come together and join Bali's biggest annual cleanup event, organized by Bye Bye Plastic and One Island One Voice.
Bye Bye Plastic is a Bali-based NGO and is the successful force behind the movement to stop single use plastic here in the island ! They have gained a lot of support both locally and around the world for raising awareness about the rubbish problem in Bali.
If you care about our planet and want to do something good while you're traveling in this beautiful island, please join us on the 15th February  2020 to clean up Kuta Beach  and raise awareness amongst other beach goers.
Where and When Do We Meet ?
Meeting Point : Dod's Burger Kuta Square
Map : Kuta Square, Blok D41, Kuta, Kabupaten Badung, Bali 80361
Date : Saturday, 15th February 2020
Meetup Time : 16:30
Finish Time : Around 18:00
What To Bring & Wear
– a nice big hat
– UV protection sun's cream
– sunglasses
– wear an attire suitable for the beach
– waste handing gloves to pick up the rubbish. You can buy this at any convenience store. We will provide one for you if you don't bring one (on a limited and first come basis).
– litter grabber (if you have one)
– a big heart and a can-do attitude
FREE Stuff
– all participants who complete the whole programme to the finish will receive free refreshments as well as discount coupons. If stocks are still available, you will also get a free Tshirt (subject to very limited availability and is given on a first come basis).
What's Expected Of You
We will meet up at Dod's Burger outlet at Kuta Square at 16:30 where you will be briefed about the programme. After the briefing, we will walk to the beach right away for the cleanup.
The beach is only a 2-minute walk from the meeting point. You can leave your belongings at the outlet where they will be kept safe – however for your own peace of mind, please take any valuables with you.
There will be group leaders to guide you (Dod's Burger personnel) so you can ask them questions. The cleanup should take anywhere between 45 minutes to 1 hour.  At that time, the guides will call time's up, and you will go back to the outlet to pick up your belongings and collect your free refreshments.
To raise awareness of this event on social media, we will take photos during the cleanup, and we ask for your cooperation.
How to Register For the Event
Simply comment on our Instagram post https://www.instagram.com/p/B7-kZ1SlD9n/?igshid=p3yr6x5e37vn
and tell us that you will be coming !
Otherwise you can also send us an email to let us know your attendance at hello@dodsburger.com
Note : If there is heavy rain on the day, we will probably cancel the event and will inform you via email and on Instagram.
SEE YOU ALL AT THE EVENT !